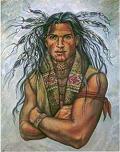 Indian Pride - Native American art prints 16x20
Code: INDIANPRIDE
Paper Size: 16x20
An Indian brave.
Price: $7.95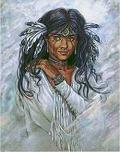 Indian Princess - 16x20 Native American print
Code: INDIANPRINCESS
Paper Size: 16x20
A beautiful Indian princess.
Price: $7.95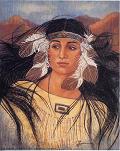 Pretty Maiden 16x20 Native American Indian art prints
Code: PRETTYMAIDEN
Paper Size: 16x20
A beautiful young woman.
Price: $7.95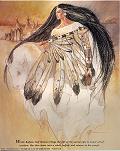 White Buffalo Woman 16x20 print
Code: WHBUFFCALF

Paper Size: 16x20
One interpretation of the legend of the White Buffalo Woman Native American Indian legend. For more information about the legend,
Price: $7.95


Help on Horseback - Ruane Manning 16x20 print
Code: HELPONHORSEBACK
Paper Size: 16x20
A Native American Indian on a galloping horse comes to the aid of a fallen comrade in the midst of a buffalo stampede. One of several Ruane Manning Native Americans prints.
Price: $10.95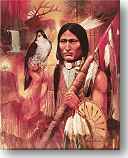 Hunter with Hawk - Ruane Manning 16x20
Code: HUNTERWITHHAWK
Paper Size: 16x20
Price: $7.95